The last full week in September is celebrated annually as National Employ Older Workers Week, (NEOWW) recognizing the vital role older workers play in the workforce. In just a few days we will begin to celebrate older workers and their contribution to the workforce in the past, the present and the future. Aiming to increase awareness of this labor force and develop strategies to expand opportunities for older workers.
Individual studies show that many employers rate older workers high and show characteristics such as judgement, commitment to quality, attendance and punctuality. Given "their knowledge, their skills [and] their abilities – why not – hire an older worker!"
Stay connected with us during the week of September 20-26, 2020, as we feature the success of SCSEP across the nation, and highlight more stories celebrate their contributions to the workforce. Employ Older Workers!
The WorkforceGPS Older Workers Community of Practice will soon launch NEOWW promotions with the 2020 poster. To access the new NEOWW promotional materials click here!
Here's a look back at posters through the years that celebrated NEOWW in many awesome ways to bring about awareness of older workers.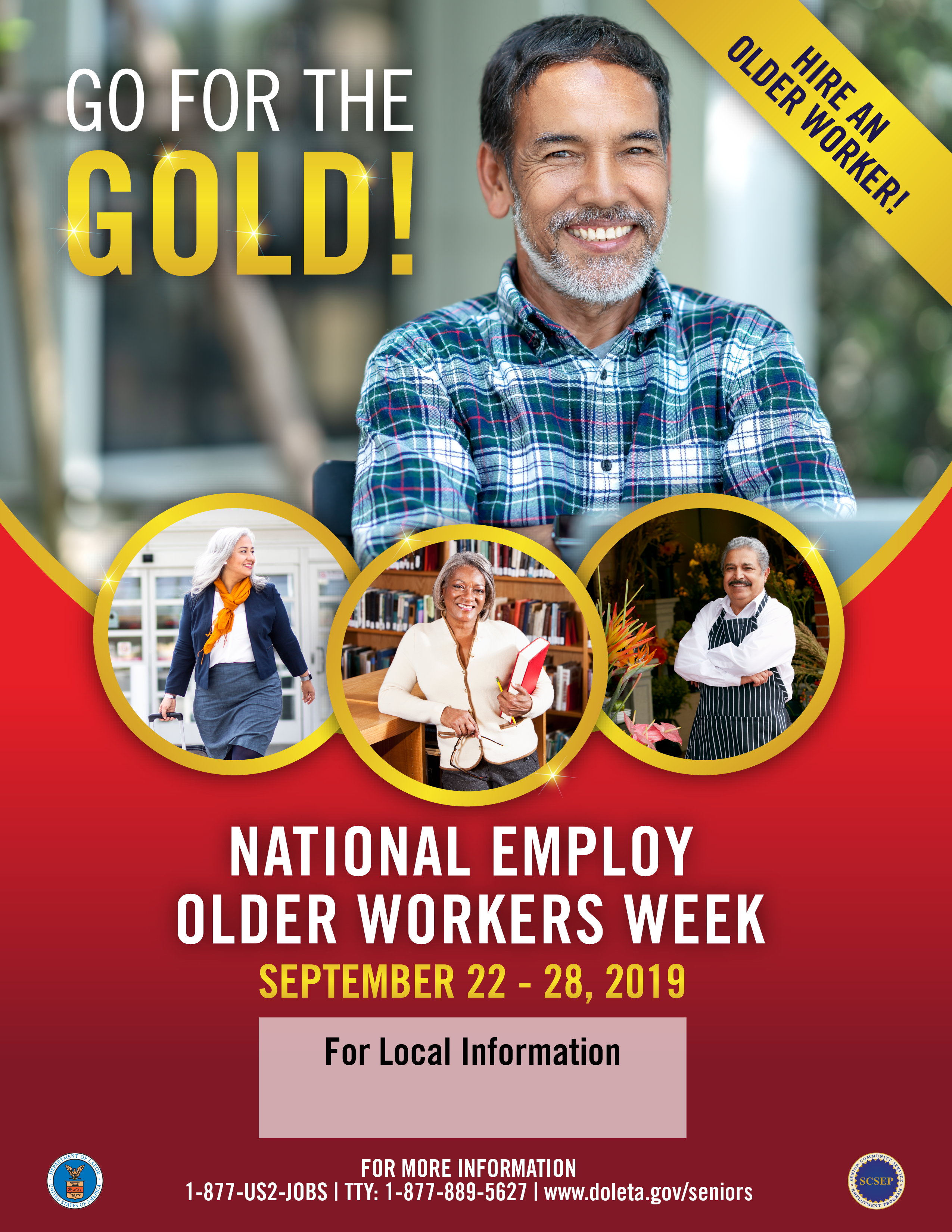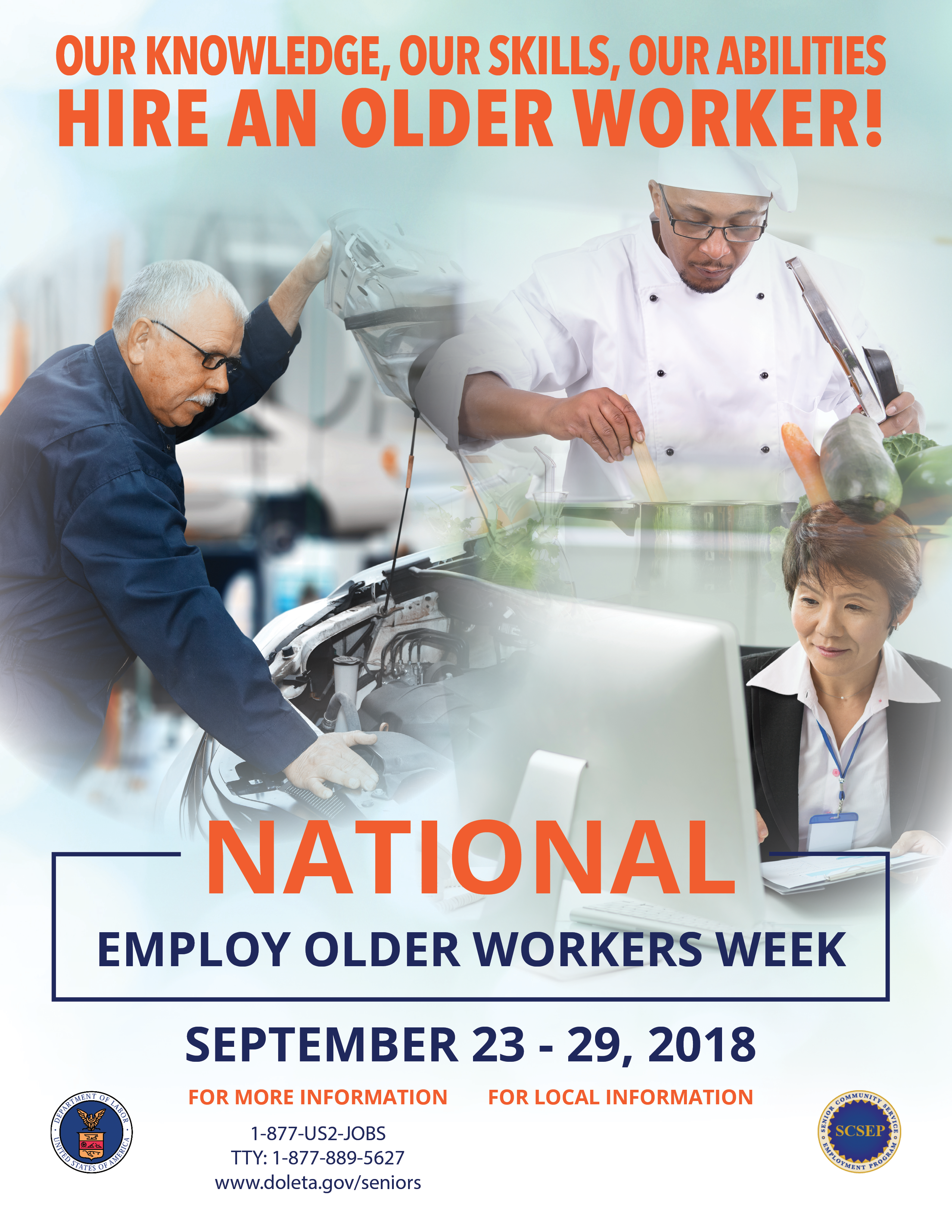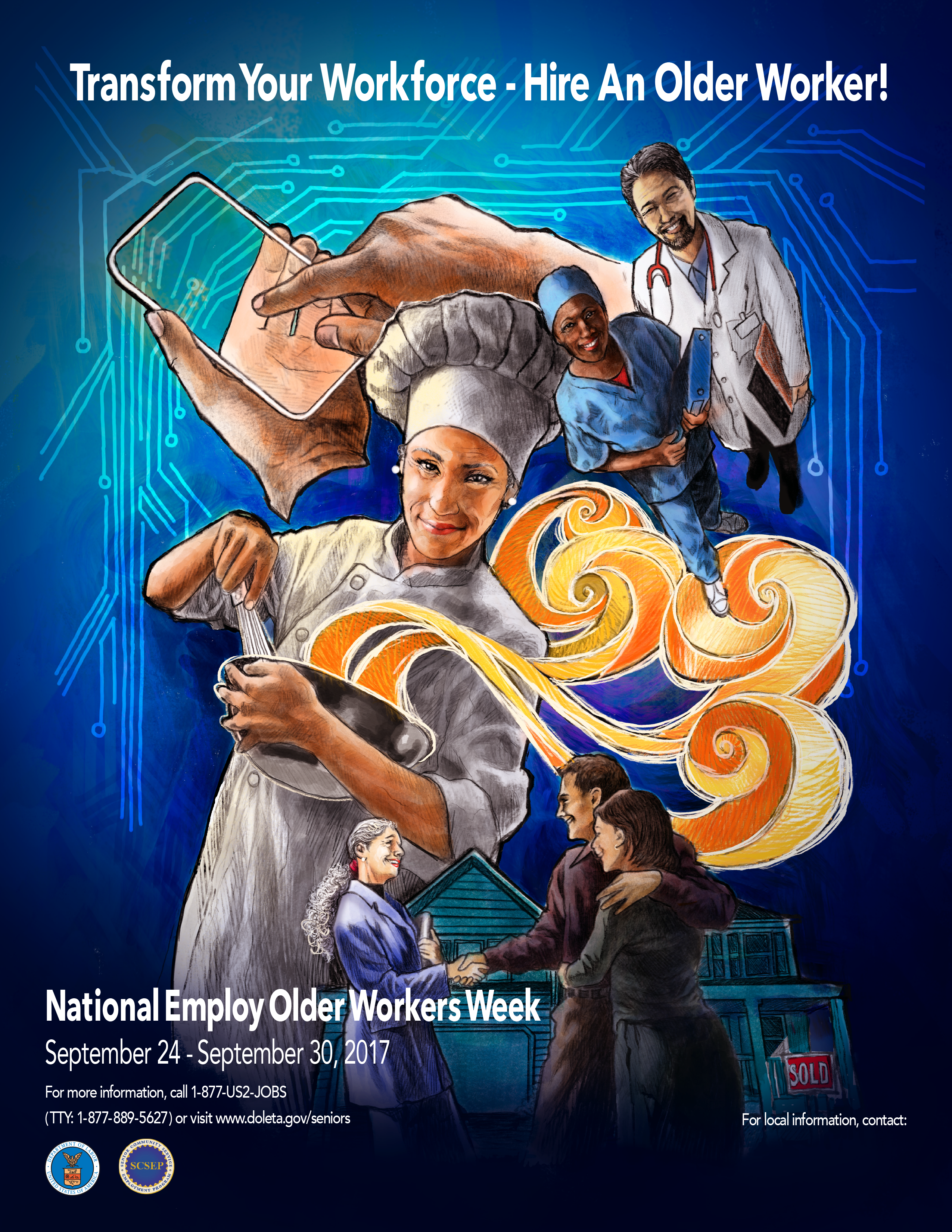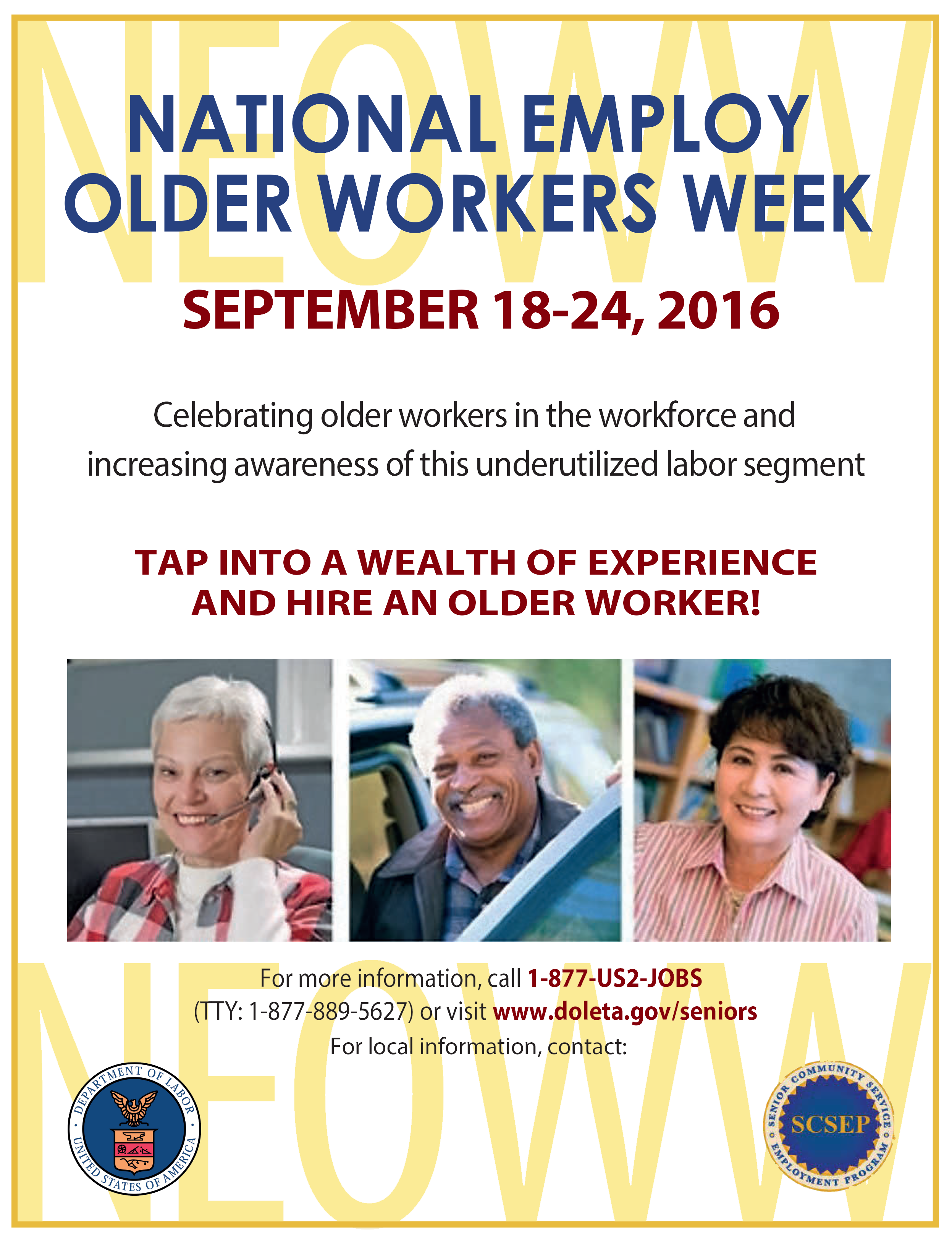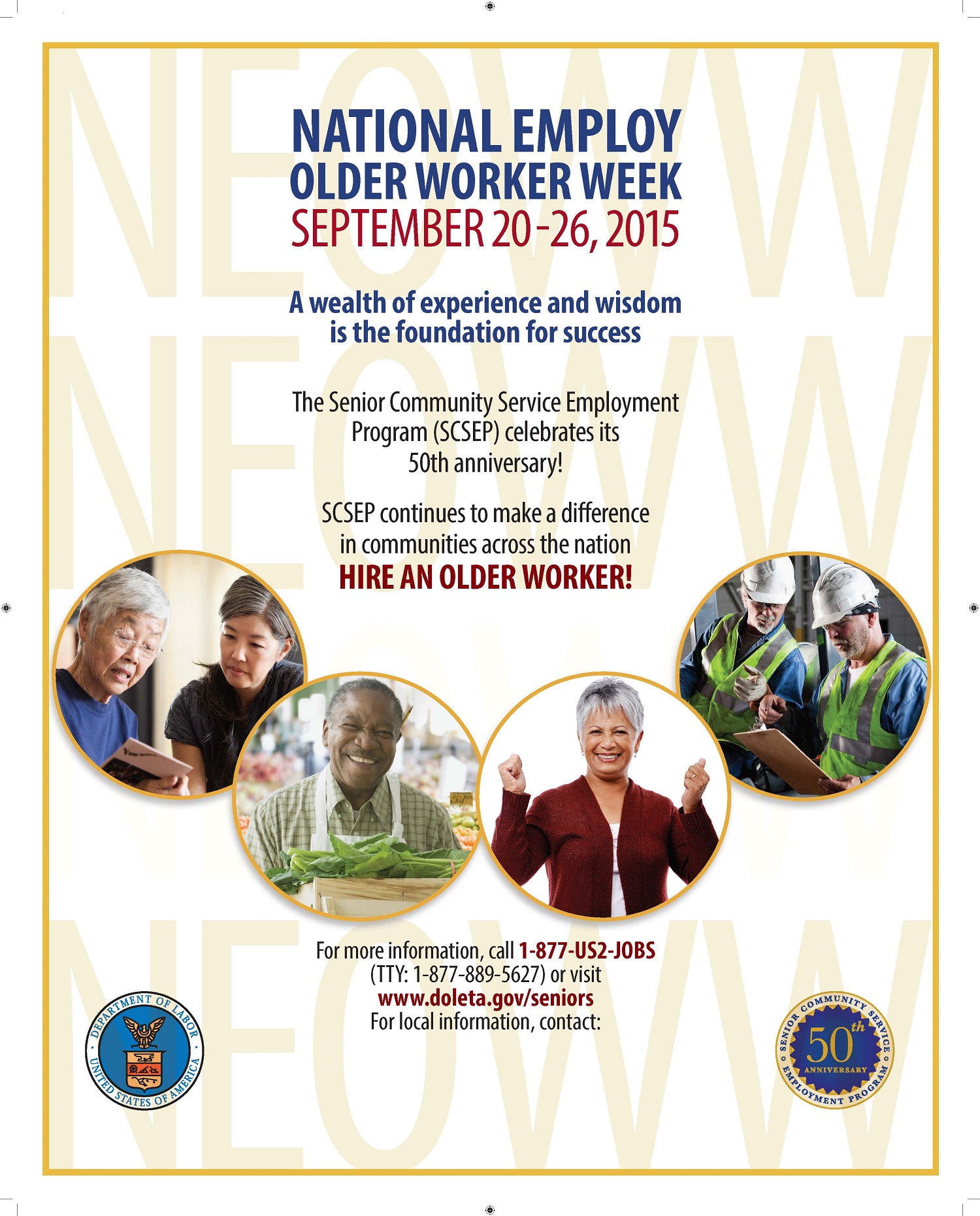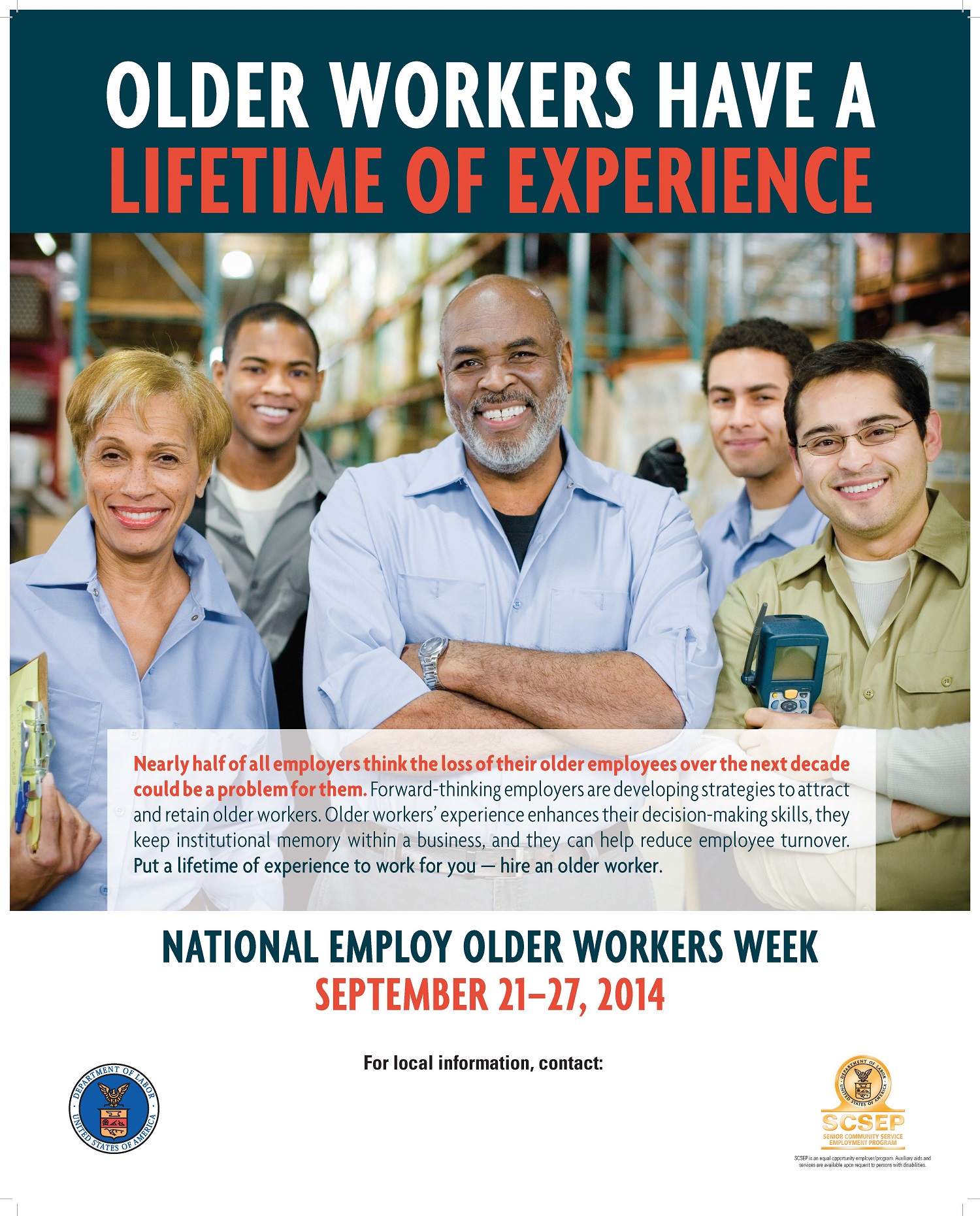 ---